Fix the "orange peel" on your Corvettes paint
This is about REDUCING orange peel , not eliminating it. I just want a bit clearer reflection and not worth going past a "safe" level of sanding…
Special thanks to all that posted here – esp Marc Harris on the "other site" for the pics…it scares the crap out of you when you see a panel sanded but so excited when the polish brings it back!
after trying a test panel (behind the rear wheel low on the car) I have found the procedure that works for me. It gets rid of an acceptable amount of the peel – not all gone, but only I can see it in the right light. So here's what I did:
1. sponge wet dry 2500 grit
2. 3000 grit wet dry
3. hybrid wool pad with flex 3403 rotary on med speed w/ meg's ultimate compound
4. orbital with orange pad – speed 5- more UC
5. orbital with white or black pad with Meg's 205….
compare the circles…not above that…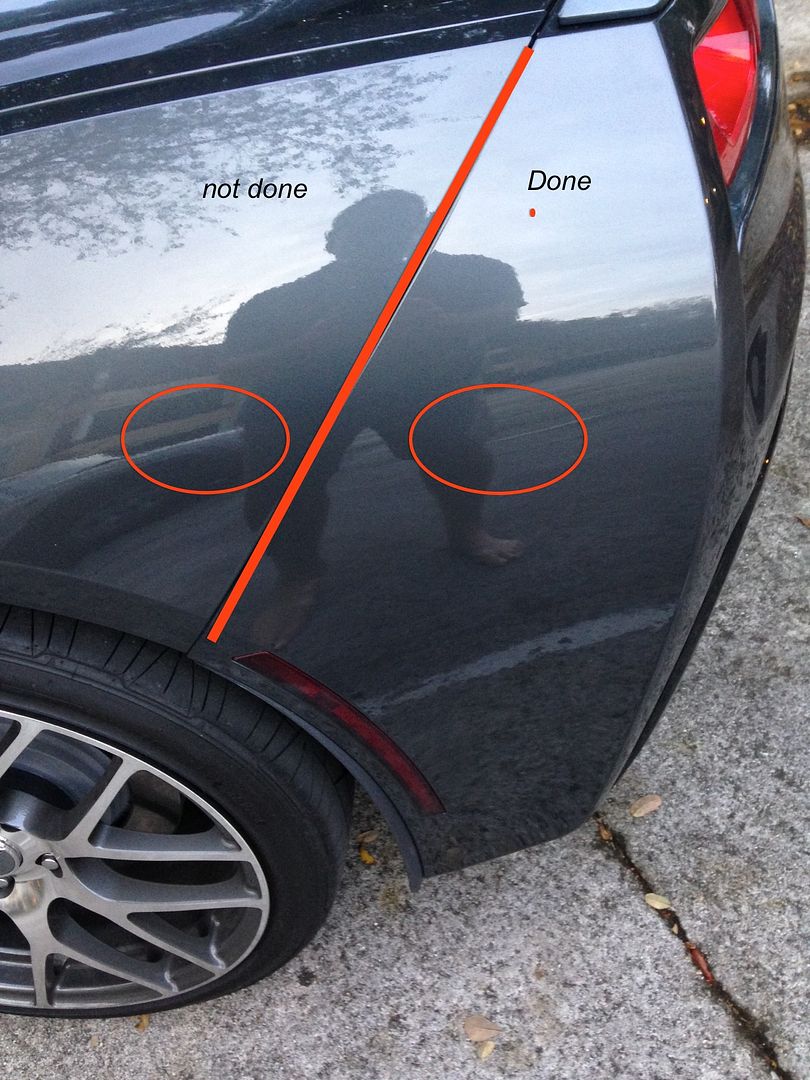 I had the following that I tried:
carpro velvet and denim pads
rotary
orbital
foam wool
3 diff foam pads
1000/1500/2000/3000 wet dry grits
the orbital with the megs MF pads did very little to get rid of the sanding marks, I suppose they would if I kept at it, but the hybrid wool is still the clear cut winner..tomorrow the whole side…stay tuned
Donated by "Glen e" from the CorvetteForum